Abby was told that wife of one of her great-grandfather's brother was a nanny for a royal family in India. Once the children were too old for a nanny, she returned to England where she met her husband. She remained in contact with the royal family from India and they arranged for her and her husband to stay at the Hyderabad House in London and they occasionally depositing money in the couple's bank account. Abby's lineage is primarily English so it wouldn't be too far-fetched that her ancestors could have spent some time in the former British colony of India.
The Details
According to Abby's family lore, the nanny was the wife of Harry Edward Hitchman, who was born circa 1879 and died around 1980. As far as she knows, Harry and his wife did not have any children.
Harry Edward Hitchman is the half brother of John "Jack" Purnell, Abby's great-grandfather. Harry was born circa 1891 and died in 1981.
Jack and Harry shared the same mother, Ann Purnell. Harry was from Ann's first marriage (his father's name is unknown), and Jack is from her second marriage. She also provided me with information about Jack's wife and children, so I could be sure I was tracing the right family.
The Research
The first document I found for the Purnell family was this entry in the 1891 Census of England and Wales. It shows Joseph and Ann Purnell living together with six children in Banbury, Oxfordshire. One of the children listed was five-month-old John H. E. Purnell, which is probably Abby great-grandfather.

From this record alone it's hard to tell whether or not Ann is the mother all of the children in the household (she would have been 17-years-old when the oldest child listed was born). We also know that John Purnell had step siblings, so it's possible Ann was Joseph's second wife. Another thing to note is that there isn't a child named Harry or Henry (Harry is a common nickname for Henry) living in the household at this time.
The next record I found for Joseph Purnell and his family was ten years earlier in the 1881 Census of England. This record shows they were living in St. Nichols in Warwick. Here it shows Joseph and Ann living with four children, including one-year-old Henry Joseph Edwards Purnell. This could be the relative Abby was referring to but, Henry's surname is listed as Purnell and not Hitchman.

Next, I decided to see when exactly Joseph and Ann were married, to determine which children were hers and which ones were from Joseph's previous marriage to identify Ann's step children.

Joseph Purnell married Ann Edwards on 29 April 1879 at the All Saints Parish Church. Interestingly, one of the witnesses was Henry John Hitchman Edwards. Perhaps, this is where the Hitchman name came from in Abby's family's story. We also learn from this record that John and Henry Purnell were full brothers and not just step-brothers since they were both born after Joseph and Ann's marriage.
I also found an index record for John Purnell's birth, which showed full name was John Hitchman Edwards Purnell, and he was born on 15 October 1890 in Banbury, Oxfordshire.
Investigating Henry J. E. Purnell
Now that we have basic information about the family let's see if we can find if Henry married a nanny or has a connection to India.
He is noticeably absent from 1891 census record, which is odd because he would have only been 11 years old. In my search of information about Henry, I found one interesting transcription of a passenger list, which showed the following details: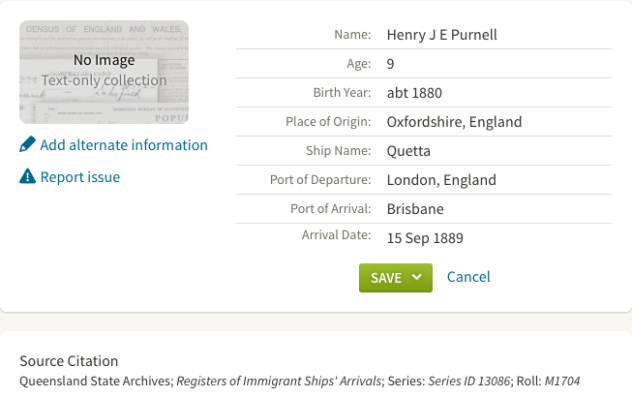 This record is a great match for Joseph and Ann's son, since he is the exact age, has the same middle initials, and we know his family was living in Oxfordshire around that time, but what was he doing in Brisbane by himself at nine years old?!
I looked up the original passenger list from the Queensland State Archives, but the only additional information it contained stated that he was listed as a remittance passenger, meaning that a friend or family member that was residing as a citizen in Australia paid for his passage. He was a passenger aboard R.M.S. Quetta, operated by the British-India Steam Navigation Company. Fortunately, Henry was not aboard the Quetta five months later on its ill-fated departure en route from Brisbane to London.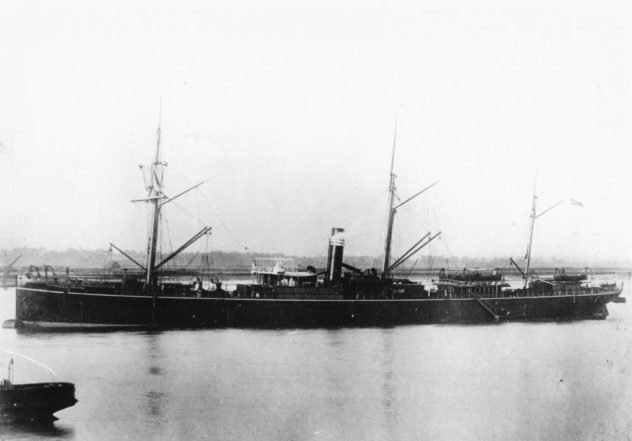 Regardless of why he was in Australia, he returned to England by 1900 where he was working for the Great Western Railway as a washer at the Gloucester Station. He only worked there from October 1900 until February 1901 when he left his post.
Five years later, in spring of 1906, he married Clara Cook in St. Pancras, London. This record is somewhat promising because it puts Henry's wife in London like Abby's family story stated.
To find more information about Clara, I searched for her and Henry in the 1911 Census. I discovered that they were not enumerated in the same house, but since Henry worked as a Motor Bus Driver, it is possible that he was out of town working the day the census was taken. We see that they have a two-year-old son, Henry, and learn that Clara was born circa 1880 at Woodbridge in Suffolk.


Using this information, we tried to track down more records of Clara before her marriage to see if she ever worked as a nanny or traveled to India.
Clara Cook
Clara Cook is a relatively common name, but in the 1901 Census of England, there was one promising record. It showed a 21-year-old Clara Cook, who was living in Hampstead London as a general servant for the widow, Mary M. Lena. The entry for the household also listed Mary's companion, a woman named Ada Roweal. Ipswitch is the birthplace listed Clara Cook, however, her actual birthplace, Woodbridge, is only about 9 miles outside of Ipswitch city limits, so it's possible whoever gave the enumerator the information only knew that Clara was born around Ipswitch.
Mary M. Lena was too old to have young children that would require a nanny, but based on the occupations of those living near her we can infer that she lived in a wealthy area. In fact, when we search for her in the 1881 Census of England and Wales, we see that her husband, Guiseppe Lena, was still alive and was listed as a retired courier, who was born in Italy. Today, the profession of courier might not seem very glamorous, but it could mean that he was involved in the transport of goods. In 1903, after Mary's death, her estate was valued at £8474, which is worth about $1.2 million today, so we know this family made enough to have a live-in servant.
Clara Purnell died in the winter of 1941 in Luton, Bedfordshire county, but is possible that Henry remarried and it was a second wife who was a nanny in India.
Henry's Other Wives
In searching the England and Wales marriage registration index, we find three additional marriage records for a man named "Henry J. E. Purnell." To complicate things, Henry & Clara's son had the exact same name as his father, Henry Joseph Edwards Purnell, so it's not clear if these marriage records are for Henry or his son.
The three marriage records show the following:
Henry J. E. Purnell married Florence E. Staines in early 1931 in Pancras, London.
Since Clara Purnell was still alive in this year, this is probably a record of Henry Junior, who would have been 22 years old at the time.
Henry J. E. Purnell married Edith Bawden in early 1942 in Luton, Bedfordshire.
This marriage occurred in the same place where Clara died just a year earlier. This is probably a record of Henry Senior's second marriage after the death of his wife.
Henry J. E. Purnell married Elizabeth Huntriss in late 1959 in Chelsea, London.
This is the hardest of the three records to pin down for certain, below is a summary of the facts. I found that Henry Senior's second wife, Edith, died in 1955 in Luton at the age of 60. As such, it's possible Henry Senior married a third time since he was single in 1959. I couldn't find a death record for Florence E. Purnell before 1959, however, I did find that Florence and Henry Junior lived together at 49 Brent Park Road in the Hendon district of London until 1951. In that year, Florence was still living at the same address, but Henry Junior had moved to 8 Greenway Close in Hendon. They never lived together again, which suggests they were either divorced or separated. I also found this website on the Huntriss family, which provided more information about Elizabeth Annie Monkhouse Richardson and her previous marriage. We also found that Elizabeth Monkhouse Purnell died in Lambeth, London in 1977. The index entry shows that she was born on 24 May 1897 meaning she is about 12 years older than Henry Junior.From all these records we can surmise that Henry J. E. Purnell Senior married two more times in his life, first to Edith Balwin and second to Elizabeth (Richardson) Huntriss.
The only definitive records of Edith (Bawden) Purnell, are her marriage and death index records listed above. I did not order the original records from the General Registers Office in England, so I don't know if Bawden was the surname she was born with, or if it was from a previous marriage. I searched some cemetery records and newspapers for Luton, Bedfordshire for her death in 1955, but most online collections are incomplete, so I couldn't find any additional information about Edith. I also search U.K. passenger lists to see if and Edith Bawden ever traveled to India, and I was unable to find any promising records.
Henry's third wife, Elizabeth Monkhouse Richardson, was born on 24 May 1897 in Cockermouth, Cumberland, England. In the 1901 and 1911 Census of England and Wales her name was listed as Annie E. M. Richardson.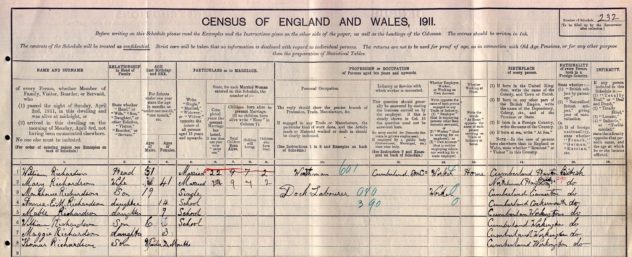 She married Frederick Huntriss in 1949 in Cockermouth, Cumberland, England. Frederick died five years later on 18 March 1954 in Wokingham, Cumberland. After the death of her first husband, she moved to London where she lived at No. 2 Cadogan Gardens in Chelsea until she married Henry J. E. Purnell in 1959.
It's interesting to note that Elizabeth did not get married to her first husband, Frederick until she was 52 years old. It's possible that she was living outside of England before her first marriage. Given this, I tried to search other record types to see if I could find if she spent time in India.
I couldn't find any definitive records of her on a passenger list for a ship bound for India. I did find several records for Mrs. Richardson or an E. Richardson who were about the same age as Elizabeth (Richardson) Purnell, but it didn't seem likely that these were records of Henry's wife because the birthplaces on the passenger lists did not match.
I did find that Elizabeth was a member of Queen Mary's Arm Auxiliary Corps during World War I. She served from 30 October 1917 until 12 April 1919.

I checked the collection of Women's Auxilary Corps Records on FindMyPast.com, but I could not find any records of Elizabeth in this collection. (The National Archives of the United Kingdom did have a record of her service that can be downloaded for a fee.) Although it's possible she traveled to the front in France during her service, it is less likely that she went to India during this time period.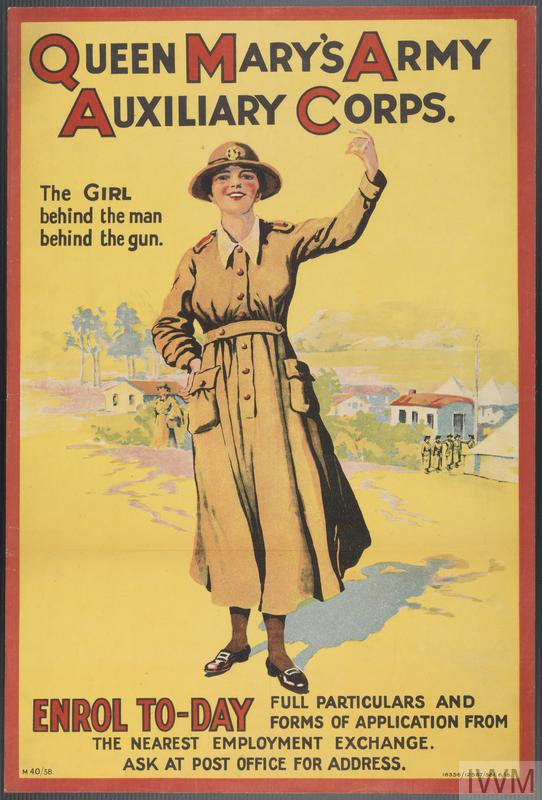 Elizabeth Monkhouse Purnell died in the summer of 1977 in Lambeth, London, England. I searched both the British Newspaper Archive and the London Times Digital Archive, but I wasn't able to find an obituary for her.
The Verdict
From this research, I couldn't find evidence to indicate that any one of Henry's three wives worked as a nanny for a royal family in India. We do know that Clara (Cook) Purnell did works as an in-house servant for a wealthy family in London and perhaps that how the story started. Also, we know that his third wife, Elizabeth (Richardson) Purnell served in the Auxiliary Corps during World War 1. At the same time, there are a lot of areas left unresearched, so it's still possible that the story is true in some form. As such, we won't call Abby's granny a total liar.
In this case, instead of shedding light on Abby's family story, I may have brought up more question than answers. For example, why did Henry travel to Brisbane and who was he going to visit? Did his son divorce his wife and is that why they were living apart? Is it true Elizabeth Richardson did not marry for the first time until she was 52 years old? More research could help shed some light on the lives of Abby's relatives.
Research Notes
Henry lived until the age of 103, and he died in Birmingham, England. Unfortunately, digitized copies of newspapers from the 1980s in Birmingham are hard to find on-line. It's likely he had an obituary published, and it would be interesting to read more about him to find more hints about his life and a possible connection with India.
Given the time period that Henry and his wives lived, there are fewer documents available online, since it is the recent past. Ordering original birth, marriage, and death certificates could help confirm the details found in this research. Perhaps research at local archives in England through sources such as newspapers and voter lists could also provide more clues as to whether or not one of Henry's wives were ever a nanny in India.
I also tried to confirm that there was, in fact, a Hyderabad House in London. I did find a reference to the Nizam of Hyderabad purchasing a palace to establish a Hyderabad House in London in the Parliamentary Debates of India. Unfortunately, the book is copyrighted, so it's only a snippet view that does not give much detail. More recent sources state that the Nizam owned estate Number 6 in the prestigious Palace Gardens in Kensington, as well as properties in nearby Belgravia and Mayfair neighborhoods, during the early 20th-century. We did not find any evidence of Clara Cook working there, but estimates show that the last Nizam of Hyderabad had a staff of approximately 14,000 people at the time of his death in 1967.
---
Do you have a family legend that you want to dispel? Send an email with the details to blog@deepgenes.com